We are run by a group of passionate people, who work hard to make workplaces healthier and more sustainable across the world. Meet our India executive team and the British Safety Council board of trustees.
Meet the executive team
Michael Robinson - Chief Executive
Mike has been the Chief Executive of British Safety Council since September 2015 and was the driving force behind the establishment of the mental health charity, Mates in Mind.  Mike is passionate about safety leadership, the need to take a holistic approach in managing health, safety and wellbeing, and the importance of safety culture. Mike has spoken at conferences around the world on these topics, and also with the Boards of many organisations in the UK, Middle East and in India.
Mike's first involvement in safety related organisations was in 2006 when he became the Chief Executive of the United Kingdom Hydrographic Office, a Trading Fund within the Ministry of Defence.  Over five years he grew the business substantially allowing it to better meet its aim of supporting safe, secure and thriving oceans.  After this he co-founded Global Navigation Solutions, the worlds' leading provider of navigation products and services, supporting the safety of commercial shipping.
Before moving into the maritime services sector, Mike had a successful 15-year career in Financial Services, building HBOS's European Financial Services business and sitting on the Boards' of HBOS Europe & North America and the Clerical Medical Investment Group.
Mike is a qualified Chartered Accountant and spent a number of years at the start of his career in Audit and Consultancy.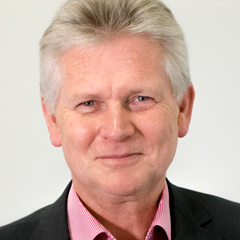 Roni Kotecha - Chief Commercial Officer
Roni joined the organisation in March 2001 having previously held various senior positions at Auto Trader Group of companies were he was responsible for growing UK and International income as well as profitability.
Since joining British Safety Council Roni has had several roles within the organisation in the commercial area of the business. As Commercial Director, he was instrumental in introducing new British Safety Council products and services as well as IOSH and NEBOSH courses to UK and Global Markets. As Business Development and International Director, he played a leading role to grow our business in International Markets as well as creating a delivery partner in Turkey. More recently Roni has played a key role in setting up our new office in Mumbai enabling us to have business development and delivery capabilities to further support our customers in India.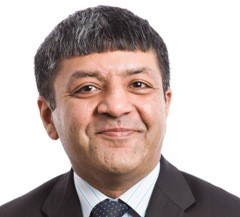 Hemanth Sethi - Managing Director India
Appointed as Country Manager India of the British Safety Council on 11 September 2017. 

Prior to this, Hemant worked with British Airways in South Asia in various management roles in Commercial, Customer Service, Operations and Safety Management.
From 2014 to 2017, Hemant held the post of Head of Corporate & Travel Management Company Sales India with British Airways, where over three years, he substantially grew the airline's performance in these high margin business channels by growing market share, increasing revenue and profits.
Before this, Hemant had close to 10 years of experience managing customer service, operations and safety performance for British Airways at Mumbai, Male and Chennai airports. In 2009, he was responsible for managing the start-up of British Airways' flight operations in the Maldives. During this period, he also held several leadership positions with industry bodies at these airports including being the Chairperson with Mumbai's Airport Operators Council during 2013-14.
Hemant Sethi holds a Bachelor's degree in Hotel & Hospitality Management from the Welcomgroup (ITC) Institute in Manipal.
Jigna Patel - Chief Technical and Operations Officer
As a recent graduate, Jigna joined the British Safety Council in August 1999 as a Regional Account Executive. Since then Jigna has held several positions including Quality Manager where, under her stewardship, the British Safety Council gained certification to the ISO 9001 standard. As Head of Membership and Client Services, Jigna oversaw significant growth in international membership and developed and launched an enhanced membership proposition and engagement programme. Jigna held the position of Director of Operations until her promotion in 2015.

Jigna has a law degree from Trinity College, Cambridge and is a member of the Association of Project Managers.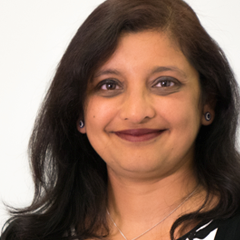 Paul Fakley - Engagement Director
Paul joined the British Safety Council in May 2018 as Engagement Director, having spent 26 years in numerous business to business and consumer focused marketing and business development type roles.  Having spent a significant part of his career within the insurance industry heading up the marketing for brands like Direct Line and Churchill, he is a Chartered Insurance Practitioner and holds an honours degree in financial services.
He has subsequently held senior marketing and business development roles, firstly, at Circle Housing, which was one of the largest social housing and care/support providers in the UK.  Then more recently within the travel industry, having been Development Director for The Association of Bonded Travel Organisers Trust.
Paul brings a wealth of experience in UK and international not for profit, commercial and member based marketing best practice.  He also has significant experience in leading large omni-channel disruptive campaigns as well as digital and brand transformations.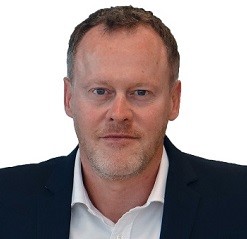 Stephen Haynes - Director of Wellbeing
Stephen joined the organisation in December 2022. He specialises in strategic workplace health & wellbeing and his career in the field spans 30 years. He has worked in-house HR, in the consulting space through to leadership roles in the corporate health & wellbeing provider space. More recently, Stephen was Head of Programme for our sister charity, Mates in Mind.
Stephen works with organisations around the world helping them understand and address people risks, with a specific focus on well-being. His work encompasses a broad range of workplace well-being interventions; from optimising support infrastructures, to development of psychosocial risk management frameworks, to attendance management frameworks, through to behavioural change informed programmes.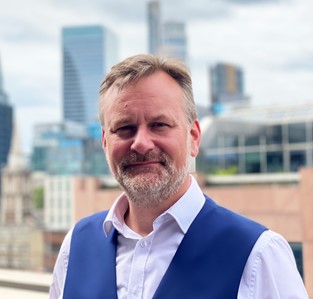 Adil Bhatti - Chief Commercial Officer
Adil joined as Group Finance Director in January 2021 and was subsequently appointed Chief Operating Officer.
Previously, Adil has held various senior posts across finance and transformational change working across multiple industry sectors including Financial Services, Support Services, Manufacturing and Construction.  Adil's roles have included Finance Director at UK and US listed businesses, CFO at a Private Equity organisation and also at a FinTech start-up.  He has led transformational finance change across large organisations spanning USA and Continental Europe.
Prior to moving into industry, Adil was a Director with Deloitte, providing Audit, Assurance and Transaction Advisory services, including target company investigations and due diligence.  He served large listed and private entities providing assurance to Boards and Audit Committees.
Adil qualified as a Chartered Accountant with Arthur Andersen and was awarded his MBA from Warwick Business School.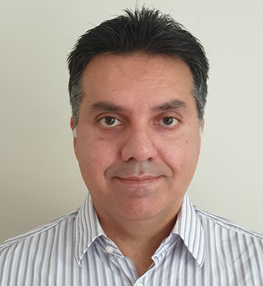 Steve Ward - Director of IT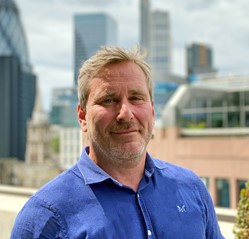 Meet the our board of trustees
Peter McGettrick - Chairman
Peter McGettrick is the Chairman of British Safety Council, since 26 October 2021.
Peter is the Managing Director of Advisory at Turner & Townsend and is responsible for over 400 professionals working across contract services, consulting, technology, operational excellence, health, safety and quality. Peter has been with Turner & Townsend for over 5 years, and previously spent 15 years at Capita where he was latterly Divisional Managing Director. Peter is originally from Glasgow where he obtained his Bachelors, Masters and MBA degrees and is also a Chartered Safety Practitioner by background. Peter has managed and grown numerous businesses throughout his career and is passionate about creating a high performing environment where people can fulfil their potential. Peter is a keen sportsman and in the past has played squash regionally and coached internationally.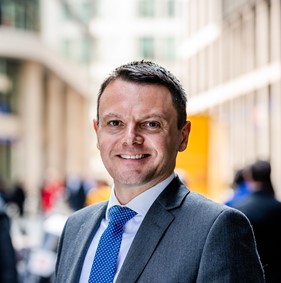 Lawrence Waterman - Board member
Lawrence Waterman OBE CFIOSH is the former Chairman of British Safety Council.
He was formerly head of health and safety for the London Olympic Delivery Authority, which proved to be the safest and healthiest major construction project in Europe, incorporating the venues, infrastructure and athletes' village for the London 2012 Olympic Games, for which he was appointed OBE for services to health and safety in the Queen's Diamond Jubilee Honours.
Lawrence is a founding partner of Park Health and Safety Partnership. He has led the development of occupational health and safety programmes for major projects and organisations, in some of the most challenging environments. Since London 2012, he has been the Director of Health and Safety for the Battersea Power Station Development, an advisor to the Tideway project team and a member of Tarmac's senior leadership team. He remains the senior adviser to the London Legacy Development Corporation, which continues to develop the Queen Elizabeth Olympic Park and is also providing support for the Royal Albert Dock Development.
He is the past president of IOSH. Lawrence is also a visiting professor at Loughborough University, where he both teaches and participates in research.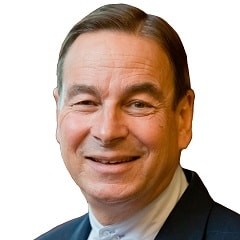 Philip White - Board member
Appointed to the Board in August 2017, Philip has over 30 years' experience of working in a regulatory environment originally joining the Health and Safety Executive (HSE) as a Factory Inspector. He spent a period working in the Department for Work and Pensions to head up the Health and Safety Sponsorship Team, advising Government Ministers on health and safety at work policy and the work of the Health and Safety Executive. More recently he was HSE's Chief Inspector of Construction before taking up his current role as Head of HSE's Operational Strategy Division.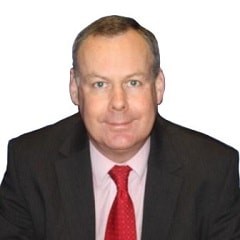 Stephen Grix - Board member
Stephen was appointed to the Board in August 2018.  He left school at the age of 15 with no qualifications.  He subsequently gained two degrees and a host of vocational qualifications, all through part-time study.  He started his academic career as a lecturer in 1977 before becoming a 6th Form college principal in 1996. His subsequent posts include senior manager at Ofsted, director of education at Tower Hamlets and CEO of Midkent College where he retired from in 2016. In addition, he was a non-executive director of Pearson Education Ltd from 2000-18. Stephen was awarded the OBE in 2013, for services to Further education.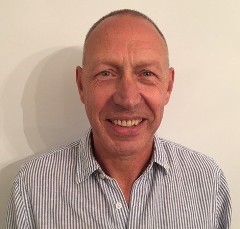 David Collins - Board member
Appointed as a Trustee in October 2018, David has 15 years' experience in senior commercial leadership roles, predominantly in the material handling industry.  David is currently head of division at Piab, a world leader in moving and gripping solutions based on vacuum technology. David has a strong track record driving rapid revenue growth across numerous companies globally.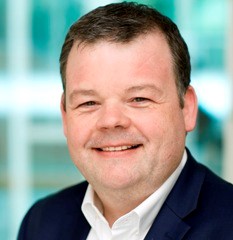 Prasad Bangalore - Board member
Prasad Bangalore has been appointed to the Board in March 2020. He is an experienced executive with over 20 years of cross sector experience in technology gained by working in both public and private sector industries. In addition to his engineering background and MBA he has recently obtained Diploma in Company Direction from IoD. He has been volunteering and been on the management board in public sector sports & wellbeing sector and Is passionate about helping organisations in developing and executing their technology strategies.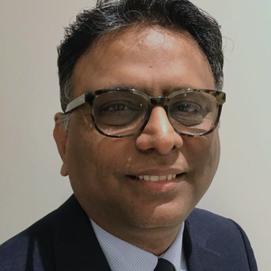 Arun Muttreja - Board member
Arun Muttreja has worked in the humanitarian and development sector in Asia/Pacific, Africa, Caribbean and Europe for nearly 40 years with national and international organisations, while being based in India and the UK.  He is an International Development Consultant and recent roles have included leading on partnerships and fundraising for Save the Children India and strategic partnership development for the Open University. He has extensive experience in senior leadership roles with Save the Children UK on humanitarian response, programme development and management, partnership development and management, strategic and operational planning, financial management and governance, global systems and change management/organisational transformation.  He has been the Country Director of VSO India and Regional Programme Manager with VSO in the Caribbean and the Pacific. He is also on the Board of VSO India Trust and the Railway Children (UK).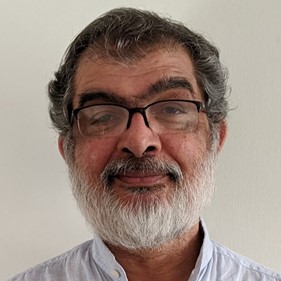 Rupert Thompson - Board member
Rupert is an economist and investment professional with over 30 years' experience in the financial sector. He has worked at several leading financial institutions and held positions as chief economist, chief investment officer and head of research. He has a strong track record in boosting investment performance and is a regular commentator on CNBC and Bloomberg. Currently, he is global investment strategist at a UK wealth manager.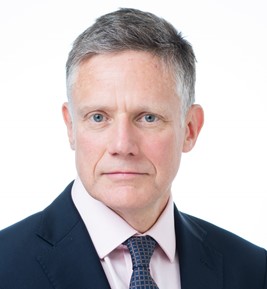 Ian Bucknell - Board member
Ian joined the board of British Safety Council in April 2022. His career has been largely spent in senior positions in the property, media and marketing industries before a final nine years as finance and operations director of Asthma UK retiring in 2013.

He has served as a trustee, treasurer and chair of the investment committees for other national charities and is a Chartered Accountant. Other than finance his experience includes corporate planning and strategy, change management and board responsibility for HR and IT and corporate governance.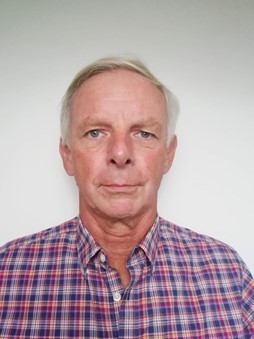 Jonathan Gawthrop - Board member
Jonathan is Executive Director, Wellbeing Sustainability & Assurance for leading FM Company EMCOR UK responsible for the development and practical application of the organisations enterprise strategies for these disciplines A Fellow of IIRSM and the Royal Society of Fellows, Jonathan has Masters degrees in Behaviour Change and in Health Research. A PhD student studying Organisational Health & Wellbeing, Jonathan is a Board Trustee for the Society of Occupational Medicine and sits on the Business in the Community Wellbeing Leadership Team.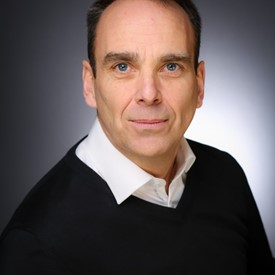 Jennie Armstrong - Board member
Appointed as a Trustee in March 2020, Jennie has 18 years' experience in health and wellbeing roles, predominately within the construction sector.  Jennie is currently Head of Occupational Health, Safety and Wellbeing at Tideway as well as the Managing Director of Construction Health and Wellbeing LTD. Jennie is passionate about creating a healthy future for all workplaces and their employees.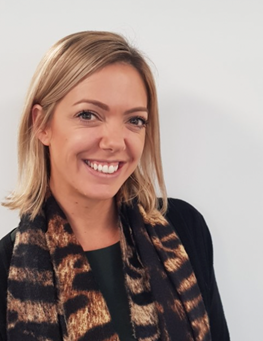 Kate Erman - Board member
Kate is Head of Legal for Europe, the Middle East and Africa at Bravura Solutions, a global supplier of software and services for the financial services industry.  She has over 15 years' experience in providing support to clients on complex commercial contracts, acquisitions, procurement, corporate governance/advisory matters, compliance and regulatory issues and disputes.
A passionate mental health advocate, Kate is a qualified Mental Health First Aider and leads Bravura's mental health agenda, working with the business in making mental wellbeing a transparent and strategic priority.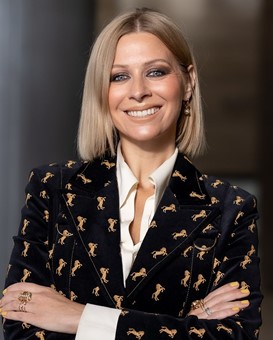 Sean Sadler
Sean is an award winning and experienced Senior IT Leader, Advisor, Mentor and Trustee for both corporate and charitable organisations. He has been professionally recognised by becoming a Chartered IT Professional of the British Computer Society and Liveryman of the Worshipful Company of Information Technologists. 
Sean has worked within both the private and public sectors, where he has performed as a visionary leader building high performing teams and built business-enhancing systems and services. Sean has moved into a Director of Consulting role related to Cloud and Digital Transformation, to provide other companies with the benefit of his knowledge and experience.
From a personal perspective, Sean has a real passion for using the knowledge and experience he has gained to help address some of the issues facing society today, such as digital poverty, homelessness and the responsible use of technology to enhance sustainability initiatives. He is also keen to inspire others to think of how they could do more.